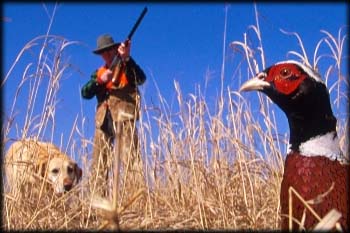 The Junior High portion of our training program emphasizes off leash and basic field obedience. This section takes between 21 - 35 days, with most dogs completing it successfully within four weeks on average. Kindergarten and Grade School training are a prerequisite before starting this section. In this section, we work on:
heeling
recall from long distances
stopping (sit or whoa) while coming in or going from handler
coming around into heel position
sit or whoa while handler is walking around both close and far away from dog
recall on fly away or missed birds
quartering in field
recall from and/or heeling past distractions
pointers holding point until handler flushes bird
retrievers - some water work
With added training time, we may also work on:
down (lay down)
sit steady on both land and water while shooting birds
retrieves - in and out of boat, duck blind and dock
whistle recall and quartering
retrieve through decoys
working running birds, pointer and retriever
kenneling (kennel and vehicle)
start force retrieve
All work is done off leash and working with a natural retrieve in the field. Commands used are:
heel
here (for come)
sit or whoa
good dog
o.k. (release for fun time)
mark (look for incoming birds)
dog's name (to release for retrieve - water dogs)
The main objective for this portion of the program is to teach basic commands off leash in the yard and in the field while hunting around distractions. Completion of this level is necessary before finishing retrieve commands in the yard and in the field at the next level, High School (putting it all together).
Training | Breeding | Stud Dogs | Puppies | Photos | Videos | Questions | About Us | Contact Us